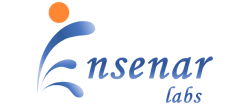 Ensenar Labs Pvt Ltd
Solar PV trainings, EPC
Detailed Engineering design: We understand your requirements, conducting a site survey and monitoring the weather conditions. Our engineering experts then determine the appropriate power generation capacity for your site, select the appropriate equipment, complete the engineering design, and finally integrate our propertie digital operational and maintenance platform for the proposed solar power plant.
We are into EPC and Solar PV trainings.
Installed and commisioned 150kw and 140kw rooftop installations across Karnataka. 1.8mw and 250kw instalations in progression in TN & KN.
Contact Information
ENSENAR LABS PRIVATE LIMITED, BCCHS Layout, Raghuvanahalli, Bangalore City Municipal Corporation Layout, Bengaluru, Karnataka, India