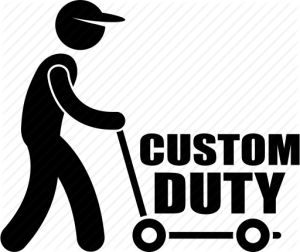 Indian Cell and Module Market – Current Demand & Supplies
The uncertainty has been looming large on Indian solar industry due to heightening tensions between India and China. A large number of sea and air shipments of solar modules, solar cells and other solar raw materials have been kept under customs surveillance at almost all ports of India. This move of the Govt has sent jitters across the solar industry of India. Further, the Govt of India has been contemplating tightening the screws on imports of solar products in India by imposing stricter non tariff barriers like quality control requirements etc. The most unexpected news is that the Govt of India has also been proposing to put tariff barriers for importing wafers and ingots in India even without having a single manufacturing facility of wafers or ingots in India. This move is beyond any economic reasoning though. Lets wait for formal notification of implementation of BCD for better clarity on the subject.
Imported Supplies
As the Safeguard Duty (SGD) has been expiring on 29th July 2020, there is a big breaking news for Indian solar industry as the Govt of India has been mulling to bring 20% to 25% Basic Customs Duty (BCD) on modules and 15% BCD on solar cells from August 2020. These rates would further be enhanced to 40% for modules and 30% for solar cells. The SGD had been contemplated to put breaks on imports from China and Malaysia though we had seen surge in imports from Vietnam, Thailand during this period. Now the BCD would be implemented across all the countries. In one sense, again Chinese companies would be big winners and companies from Vietnam and Thailand would lose market share in cells and modules when same duty is imposed on all countries. Currently, the imported solar cell prices have seen around USD 0.28 per pc (FOB China Port) for 18.8% multi cells in China whereas the imported multi 330/335 watt modules are on offer at USD 0.155 per watt (FOB China). The Govt of India needs to clear the air for customs clearance of all goods originating from China so that the business should feel relieved.
Local Manufacturing
With the announcement of BCD, the local manufacturing units of solar cells and modules located in SEZ units like Websol, Renewsys, Vikram, Adani and others are wary of the situation as BCD will also be applicable on sale of cells and modules by these units. It is to be seen if the Govt of India comes out with some changes in law to protect these units from the impact of BCD or these manufacturers have to convert their SEZ units into DTA units soon. With increased quantum of import duties coupled with other non-tariff barriers, capital incentive schemes like SPECS, DCR tenders and policy stability would definitely help Govt to create an indigenous solar manufacturing ecosystem in the country. The Govt must draw up a plan for inviting OEM suppliers of solar product raw materials and equipment like wafers, solar cell pastes, specialty gases, EVA, solar glass, frames, junction boxes, sealants etc. eSun Solar sees solar manufacturing sector would see huge investments in the next 24 months if everything goes as per plan of the current government.
Demand
The local demand for solar cells and modules has been seen improving with the passage of time. The demand for DCR cells and modules has been seen as steady as well. The announcement of BCD, though, has not been taken well by a few developers like Amplus. According to these developers, increased cost of solar power would prove to be detrimental for solar demand and it would also impact the financial viability of ongoing projects where change of law clause is not part of the PPA agreement. However, a few developers are happy with the announcement of BCD that this would create more sustainable model for the country where developers and manufacturers co-exist and this would reduce dependency on one country.
Impact on Solar Cells and Solar Module Pricing
The prices of solar cells have been remained stable during this week whereas the prices of modules still saw fall in prices due to weak demand and high inventories. The dollar may face some resistance at current levels due to border tensions and expected to be remained between 75.50 to Rs. 76.75 during this week. The rates of local non DCR multi 330/335 watt modules by Tier-1 Indian module manufacturers have seen around Rs. 16.25/16.50 per watt whereas non DCR mono PERC 380 watt modules are available in the range of Rs. 19.00/19.50 per watt. The prices of 330 watt DCR modules have been seen around Rs. 19.50 per watt.
See you next week with next analysis of the prices. Stay at work safely. Best Wishes.